If you are preparing for any job interview, there is a hr interview round you should be well prepared for this round. This is the right place to prepare any job interview .
Q.1 Tell me about yourself? or Tell me something about yourself,which is not in resume? or Tell me a little bit about your background story?
Sample Ans: 1. My name is ….. I have been in customer service industry for the past five years since graduating from (university name).One reason I particularly enjoy this business, and the challenges that go along with it , is the opportunity to connect with people. In my last job, I formed some significant customer relationship resulting in a 30 percent increase in sales in a matter of months.Although I love my current role, I feel I am now ready to more challenging assignment and this position really excites me.
Sample Ans 2.
Hello Sir /Madam,
Good morning / Good afternoon / Good evening ,
 First of all,I would like tosay thank you for giving me this opportunity to introduce myself.
 Sir,
 My name is _ _ (eg.Mr. Akash)
I am basically from _ _   (village name) but now I am living in_ _( city/village name ).

About my Education 
 I have completed my_ _  (your qualification eg. degree in bachlor of engineering with mechanical stream) in the year of (your passing year).
I have completed my_ _ (Education eg. HSC) from _ _(College name) with_ _% (Marks obtained  eg.92%) in the year of (Year of passing eg.2013).
I have completed my _ _ _(Education eg. SSC) from  _ _(College name) with_ _% (Marks obtained  eg.95%) in the year of_ _ (Year of passing eg.2010).
Coming to my family  
 There are _ _(no of family members eg.4) members in my family,
                                          Or
  My family consist 4 members,my parents ,myself and younger sister.
  My father is farmer and mother is housewife'.Younger sister is studying in HSC.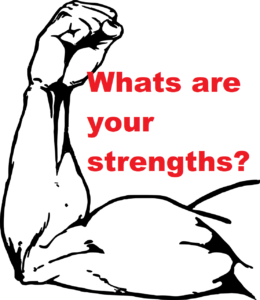 Q 3 . What are your strengths ?
 Sample Ans:
1. Hard worker
2. Like to complete the work in given time.
3. Supporter
4. Finding alternative solutions for problem
5. Self Motivated
6. Adaptable
7. Tolerable
8. Good Listener
9. Take challenges
10.Honest
11. Power to utilize my time properly
12. Team Player
13. Creative
Q 4. What are your Weaknesses ?
 Sample Ans:
1. Straight forward
2. Thinking more about negative situations
3. Trusting people easily
4. No visibility
5. Believed person easily
6. I can not say no to anyone ( e.g. If anybody want to help)
7. Some times so quite
8. I am emotional person
Q 5. Why should we hire you ? 
Sample Ans: Sir, I am fresher I know I don't have any experience ,but no one on the earth born with experience. I have theoretical knowledge .I would like to work reputed company like yours, where I can utilize my academic achievements to development of your organization and thus improve my career.
Q 6. how much salary do you except ?
Sample Ans: Sir, As a fresher salary is not my first priority. This is big platform to start my career improve my skills knowledge and gain experience. I except the considerable salary as per the company norms which will fulfill my economical needs.
Q 7. How much experience do you have?
Sample Ans: After completing my accounting degree, I was hired straight away as an intern at ABC company where I learned …… Now that I am certified with master's degree program, and have all those volunteer hours under my belt, I feel well prepared to apply for full time work where I can gain more experience and expose my talent for betterment of the company.
Q 8. Why do you want to leave your current job?
Sample Ans: For the last two years I have been working for ABC company as a web developer.
I do enjoy working at my current job. And, while it was a great learning experience and I enjoyed contributing to the team. However, advancement opportunities are scarce at my current job. Now I am looking for more responsibility with new and fresh challenges to keep my career continually moving in a forward direction.
Q 9. How did you hear about the position?
Sample Ans:
I heard about your company through a current employee (name),who was a previous co-worker of mine at (Company name).I started to wonder more about your company.Then I saw your post on job portal,and I got excited. So, after reviewing the position,I felt qualified to fulfill this position and excited about the possibility of joining such a reputable company.
Q.10 How much experience do you have? or Tell me about your work experience?
Sample Ans for Experienced:
For the last two years I have been working for (Company name) as a design engineer. In that position ,I was responsible for design concept, detailed modelling and preparing of detailed manufacturing drawings. During my tenure I completed various Special Purpose Machine design projects.I completed various professional and vocation training organised by the company.I also awarded different titles for my work.
Sample Ans for Fresher:
After completing my engineering degree, I was hired straight away as an Intern at (Company Name)where I learned (Mention what you have learned). Now that I am certified with a masters degree program,and have all those volunteer hours under my belt, I feel well prepared to apply for a full-time work where I can gain more experience and expose my talent for the betterment of the company.
Q.11 Why are you interested in this job?
Sample Ans:This job is not only providing me with an excellent opportunity but also the possibility to make a difference due to my qualifications . There is a good mix of long term and short term activities involved in your company. I believe that my skills from my past work experience , qualification, and my knowledge will be beneficial for your company and I can collaborates working in a team for the betterment of the company and its standard.
Q.12 What changes would you like to bring in our organization?
Sample Ans:
First thing, I would learn learn and expertise the process and companies vision mission and goal. Simultaneously on the other hand , I would work on creating a bonding with the team. Because I believe that making a change or bringing success is possible only after getting to know the team members and their current issues by stepping into their shoes. So gradually as I expertise the process and spend time with my team, I am sure as a team will make  a huge positive difference to program by bringing up the stats.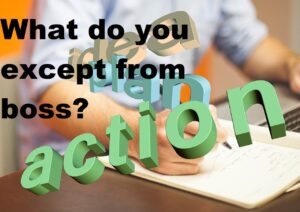 Q.13 What do you except from boss?
Sample Ans: I appreciate a work environment where my boss is aware of the strengths and weaknesses of each team member.He has proper quality to guide his employee.He has decision taking tendency and can control his team mates.
Q.14 Are you overqualified for this job?
Sample Ans:
Nobody is overqualified in any position because to pursue the life we need as much knowledge as we possibly can get to leave a good print in history. I may be overqualified for this job but qualification is not everything.
Q.15 Do you consider yourself successful? Why?
Sample Ans: Yes, I consider myself a successful person because I have achieved whatever goals in my life I made. It does not mean that I never faced failure or never committed any mistake but finally I got success in whatever I had chosen to do.
Q.16 What are your goals for future?
Sample Ans: My goal is to maintain a good reputation and growth at work and as a personality.I want to continue learning new techniques that will sharpen my skills and experience.
Q.17 What is your dream job?
Sample Ans: My dream job is one that would allow me to utilize my skills.
Q.18 How long have you been looking for another job?
Sample Ans:  I have been exploring the job market for past few months. Since I am looking for something very special that its my particular interests and skills, yours is only one of very few positions I have seriously considered.
Q.19 Where you see yourself in 5 years?
Sample Ans: I would like to see myself in a management position, 5 years from now.  I am going to learn and gain practical experience until then, but eventually, I want to handle more responsibilities as a manager in the future. I know there are lot of things to learn,but I am going to be working hard in next five years.
Q.20 How long would you expect to work for us if hired ?
Sample Ans: Working in a company for a long time depends upon the environment of the company. I am confident that this company can offer me a fulfilling and exciting career. If the company is satisfied and there is no bond and everything seems comfortable to me.I will work as long as my service needed by the company.
Q.21 Can you well under pressure in?
Sample Ans: I believe and sure that I will work same if there is pressure or not.I always prioritize and organize my work and hence that gives me a Psychological advantage over pressure.So pressure has nothing to do with my work.
Q.22 How do you feel about working night and weekends?
Sample Ans: Working nights and weekends is nothing issue for me if I am really dedicated towards my job and goals.Accepting challenges is the biggest step towards success and if I got any work and I was unable to complete it in the given period I will definitely do my work on the weekend or night too.
Q.23 Tell me something which is not in your resume?
Sample Ans: Currently I have applied for a postgraduate diploma weekend program at (Institute Name) this is in line with my future ambition of becoming a senior specialist which could be of an asset to this role.
Q.24 What are your salary exception?
Sample Ans for Fresher: Since I  am fresher, I am looking for a position and exposure that finds a good fit for my interests and skills. I would accept a competitive salary that best fits the industry standard.
Sample Ans for Experienced: Based on my past experience and market research, I believe that a range of 55-65 k per month would be a suitable for the job role.
Q.25 Are you willing to relocate for this job?
Sample Ans: Of course, I would like to relocate or travel. This will help to gain some experience. Based on my skills and experience in this industry. I am a good fit for this position and I would be happy to relocate for the opportunity to work with your company.
Q.26 Do you know
anyone

who works for us?

Sample Ans: Yes, I know Mr…..who is working for this company since 2000. I am informed about the fact that he is unable to perform well for this company during his tenure.However , I assure you that I will be working hard to achieve goals and never let you down.
Q.27 Do you have any questions for me?
Sample Ans: 1.Can you tell me about this job that is not in the description?
2.When can I join your company?
3.Is there any unclear answer in this interview you want me to clear it now?
4.How would you describe the culture in the company?
5.What is your good technique of being a good interviewer?
6.How will my performance be measured?
Q.28 How do you ensure you make no mistakes at work?
Q.29 Why have you changed jobs so frequently?
Q.30 What do you know about our company?
You also like to read: